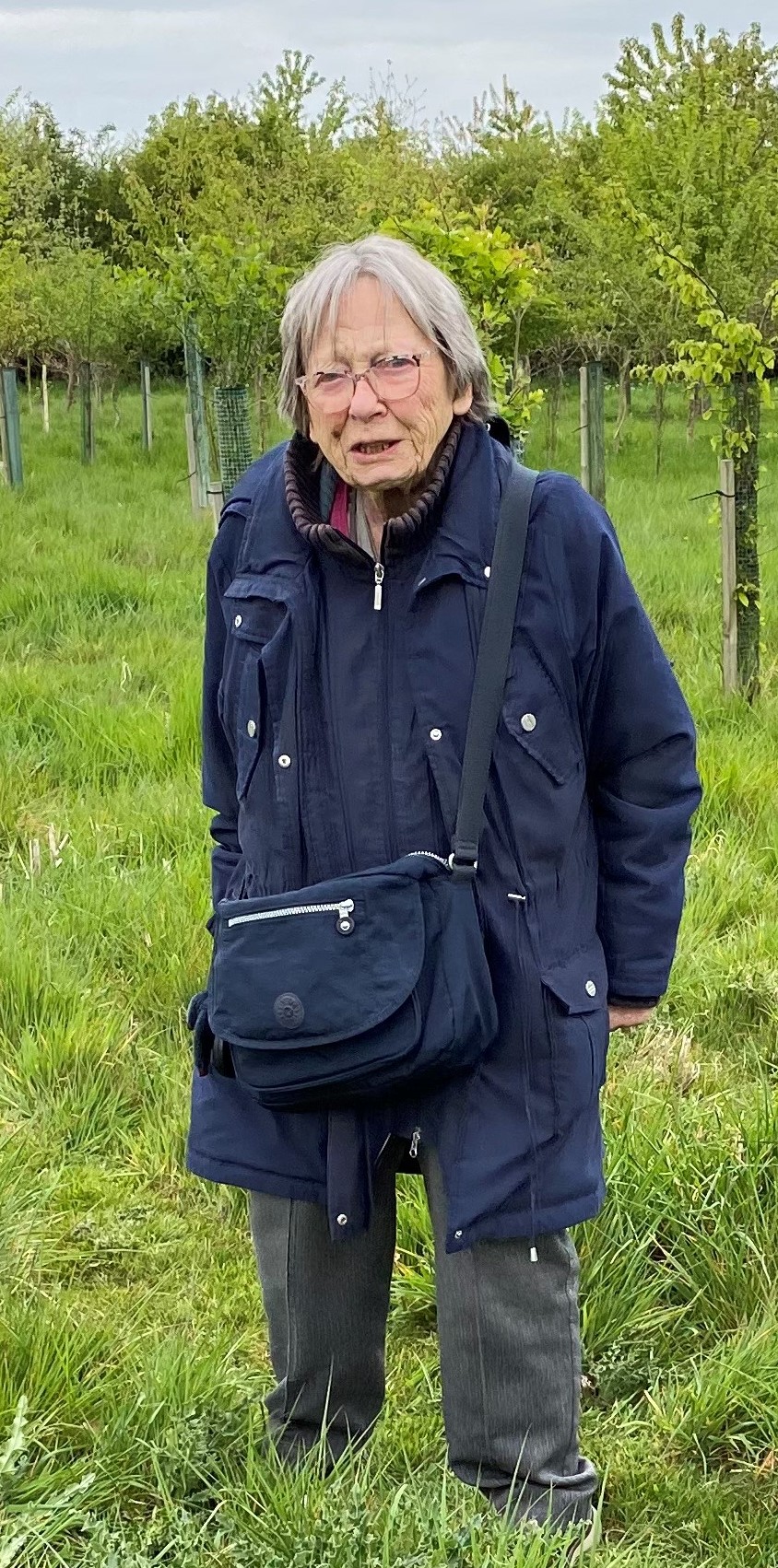 JEAN NICHOLLS, known to many in the Caversham area through her connection with St John's Church Caversham, and many local groups, passed away on 3 November 2022.
Born in London, she spent the war years in Sussex, where she met her future husband, Ken, and they were married in 1952. They had 3 children, Susan, Peter and Sally (aka Helen). The family moved to Caversham in 1961 and became regular members of the congregation of St John's Church. Jean became involved with the 3rd Caversham St John's Brownies in 1965, taking over as Brown Owl until she retired in 1994.
Jean had trained as a primary school teacher in the late 1940s and went back into teaching in the late 1960s, starting at Katesgrove Infant School, and later working as a supply teacher.
Jean always loved languages, and taught herself Welsh and Russian. She took part in French and German Adult Education classes locally for roughly 50 years. Throughout the lockdowns, she carried on both languages on Zoom, and was due to re-start her classes in September.
She was also very keen on classical music and, about 10 years ago, started taking piano lessons again, practicing diligently for one hour every day.
To fill her time after retiring as Brown Owl, she took up Family History. She would regularly go to London or Trowbridge to consult census records or Parish Records before it all became available on the internet.
She was also a very keen birdwatcher and lover of wildlife, and belonged to various RSPB and other birding and wildlife groups. She completed an online survey every Sunday on the number of birds and wild animals visiting her garden during the previous week.
She bounced back after losing Ken to Parkinson's Disease in 2005, and was very strong when Susan passed away from a brain tumour in 2018.
Jean remained active and independent right up to her last fall on 31 August 2022. She was due to catch the bus that afternoon to go to Caversham for her weekly visit to the hairdresser.
Peter and Sally are immensely proud of her commitment to all her hobbies, her desire to keep active and to keep learning, and how she coped during the lockdowns, mastering both Zoom and Facetime in her determination to keep going.