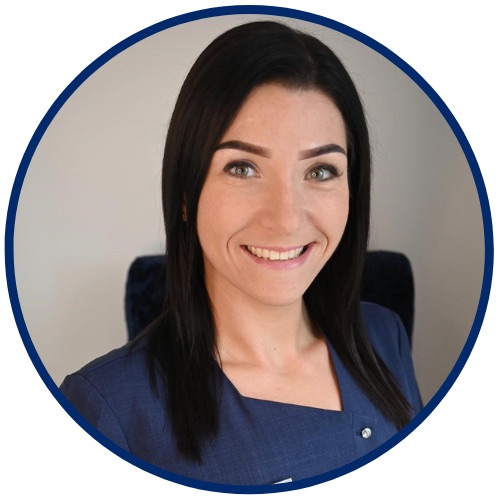 CURTAIN UP FOR LAURA AS SHE TAKES THE STAGE
With no theatrical background since her schooldays, Laura has appeared in a series of exciting productions over the past year. She tells Elestr Lee how she found her place in the spotlight.
EMMER GREEN resident, Laura Neighbour, has a busy working schedule as a beautician with Aphrodite's Beauty Salon in Kidmore End Road, as well as being mother of three lively daughters, aged 9, 12 and 13. A year ago, she decided she needed a bit of 'me' time, and wanted to take up a new hobby. So, she somewhat nervously approached Henley Amateur Operatic and Dramatic Society (HAODS) to do an audition – it is amazing to think that she now regularly sings, dances and acts with the company.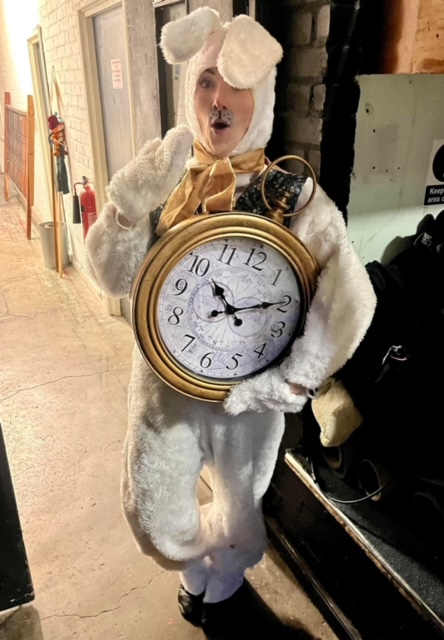 "I last did some acting when I was at Chiltern Edge School – I got involved, being quite an outgoing person. It was my best subject at school," Laura recalls. Having grown up in Sonning Common, she now lives in Emmer Green. A friend recommended she should audition for HAODS before the pandemic, and when she finally made the decision to give it a go last year Covid rules were still applying to the audition process. "I wasn't too worried about dancing or acting, but I was worried about singing in front of people," Laura remembers. She was very nervous, and finally turned up for her audition at the same time as those auditioning for leading roles. She says, "I burst into tears after singing my song. Then they asked if I wanted to do it again. They were auditioning for Shrek the Musical, and I was offered a small part as the White Rabbit – but I ended up playing six different characters!"
Apart from her drama performances at school, Laura had no previous theatre experience or training in acting, singing or dancing, although she is now taking tap-dancing classes. However, since her initial performance in Shrek, she has acted in a new play written and directed by Piers Burnell, The Devil and the Dove, which has been performed at several drama festivals and was nominated for the National Drama Festival competition in Coventry this summer – the ultimate accolade for amateur theatre.
Laura is thrilled to belong to HAODS. "It is so inclusive – there are young people who have just been to university, the youngest member is a child around six, while others are in their 60s. Some people have acted before, while others just want to give it a try. Everyone is lovely!" she enthuses.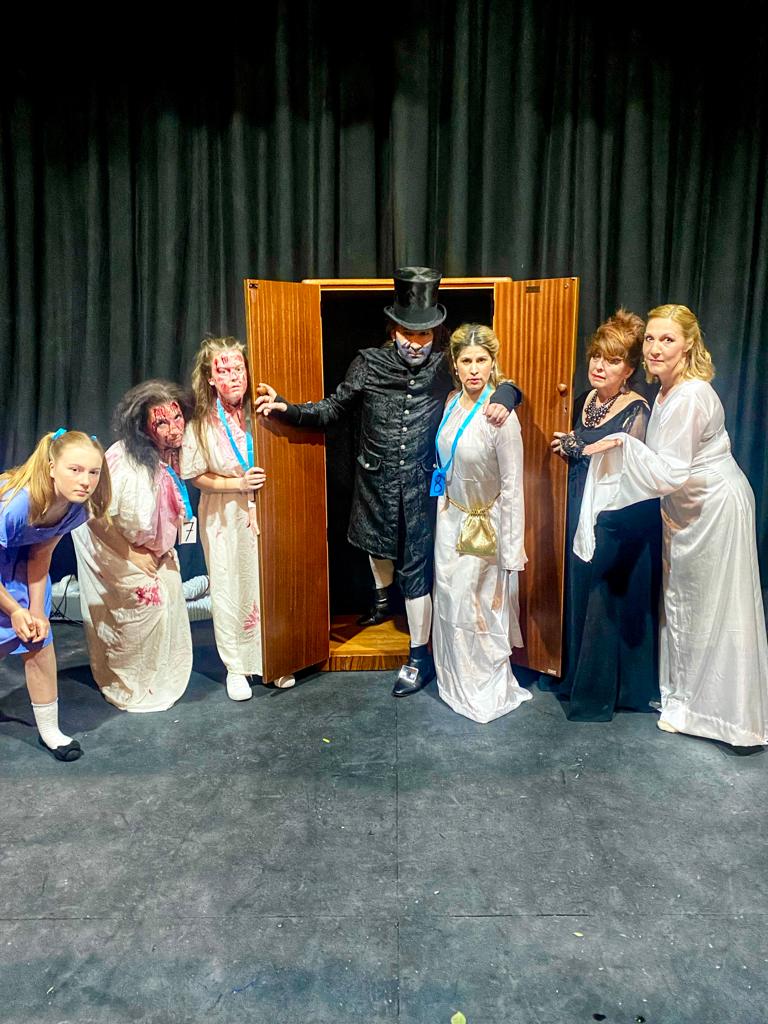 Laura is very excited about her latest role, which presents another new challenge for her. This year the theatre group has been celebrating its centenary; having opened in 1922 with a production of Gilbert & Sullivan's The Mikado, HAODS director Julie Huntingdon is revisiting the show with an alternative version retitled Hot Mikado, adapted by David H Bell and Rob Bowman. The show is based on the 1939 Broadway version of the operetta, incorporating gospel, blues, rock and swing, all set to Gilbert & Sullivan's satirical storyline. Laura has clearly got over her reluctance to sing, and was keen to be involved – although she wasn't sure she was ready for a main part in the production. "But I said, do you mind if I give it a go? At the audition, I sang one of the main part songs. And they offered me the part of Pitti-Sing!"
Rehearsing for the show, which will take place at Henley's Kenton Theatre in November, is quite a commitment. "Once rehearsals start, we meet twice a week. This week, we have worked on choreography. Next week we will rehearse with the music director. Then, as the first night nears, we move to three rehearsals a week," she explains. "But I love it! I have met so many people and have got to know people who belong to other drama groups. Being busy with work and my three children, it is great to have something else to be involved in.
"When my friend first mentioned the idea of me joining HAODS, I really wasn't sure. And around the time I approached them, I told my dad, and he was really glad I gave it a go. Sadly, he died very suddenly, so he didn't get to see my first show. But knowing he was pleased I was doing it has really helped me after losing him."
Laura is very keen for her three daughters to see her on stage – they haven't yet caught the stage 'bug' from mum, preferring cheerleading and football. But they will be there to cheer her on in Hot Mikado. And Laura has no fears about facing the crowds from the Kenton's stage. "I think I must have performed there with my primary school, when I was very young," she remembers. "And as lots of my family live in Henley, going to the Kenton is something I am very used to.
"I do recommend it – if anyone out there is a bit nervous, like I was about joining a local drama group – do give it a go!"
Find out more:
https://kentontheatre.co.uk/event/hot-mikado/
Hot Mikado was at the Kenton Theatre 16-19 November 2022